Invest in Playa del Carmen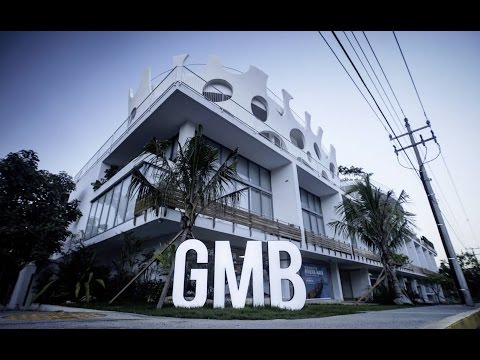 +5

Chambres (nb)

1 chambre

Salles de bain (nb)

2 salles de bain

Taille (pieds²)

253
Description
CONDOMINIUMS 15/40 Appartements à vendre à Playa del Carmen Playa del Carmen est une ville cosmopolite qui a réussi à se positionner comme un point de référence important sur la Riviera Maya. En constante croissance et avec une excellente infrastructure, il a attiré des milliers de touristes du monde entier pour son style de vie particulier sur la plage. Parmi le grand nombre de bâtiments modernes dans la ville de GMB, nous cherchons à faire la différence en créant des projets uniques tels que le 15/40.
Ce développement est situé dans le centre de Playa del Carmen, à quelques pas des plus belles plages, entouré de tranquillité au coin de la Calle 40 avec Avenida 15, avec un accès facile aux sites intéressants tels que les centres commerciaux et les restaurants.
Le bâtiment se compose de 24 appartements, 1 et 2 chambres, répartis sur 5 niveaux avec de grandes unités allant de 68 m2 à 104 m2.
Les appartements seront livrés entièrement équipés, avec des finitions de luxe, cuisine, A / C et ventilateurs, sols en porcelaine, salles de bains avec sols en marbre.
Parmi les services proposés, vous trouverez un parking couvert, des terrasses, un ascenseur, un interphone, un service de sécurité 24h / 24, un jacuzzi et un bar-salon, ainsi qu'un jardin sur le toit avec piscine offrant des vues incroyables.
Avec une date de livraison de décembre 2018, nous offrons un retour sur investissement élevé.
CONDOMINIUMS 15/40 Apartments for sale in Playa del Carmen Playa del Carmen is a cosmopolitan city that has managed to position itself as an important point of reference in the Riviera Maya. In constant growth and with a great infrastructure it has attracted thousands of tourists from around the world to its peculiar beach lifestyle. Among the large number of modern buildings in the city in GMB we seek to make a difference, creating unique projects such as the 15/40.
This development is located in the center of Playa del Carmen, located just a few steps from the best beaches, surrounded by tranquility on Calle 40 corner with Avenida 15, with easy access to sites of interest such as shopping centers and restaurants.
The building consists of 24 apartments, 1 and 2 bedrooms, distributed in 5 levels with large units ranging from 68 m2 to 104 m2.
The apartments will be delivered fully equipped, with luxury finishes, kitchen, A / C and fans, porcelain floors, bathrooms with marble floors.
Among the amenities offered is a covered parking, terraces, elevator, interphone, 24 hour security, jacuzzi and lounge bar, as well as a roof garden with pool that will offer incredible views.
With a delivery date of December 2018, we offer high investment returns.
0 visite
Contacter l'annonceurContacter l'annonceur
adIdemailRequiresVerificationM'envoyer une copie du courrielEnvoyer un courriel
Kijiji filtre les courriels et masque les adresses email. En cliquant sur Envoyer un courriel, vous indiquez que vous acceptez nos Conditions d''utilisation et notre Politique de confidentialité.
Annonces commerciales